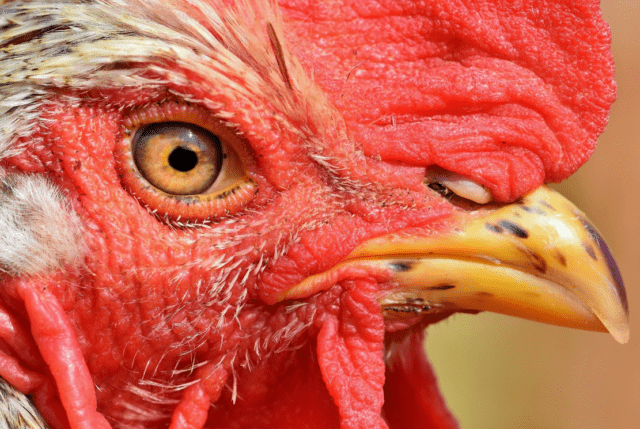 Highly Pathogenic Avian influenza is spreading steadily across all the corners of Ghana with most of the 16 regions of the country affected. Over 700000 birds have been lost to this outbreak and the socioeconomic impact of this outbreak is huge both on the farmers, government, and the limited staff of the Ghana Veterinary service department. This article will help you understand the situation on the ground and how to keep your poultry farm safe from this outbreak.
WHAT IS AVIAN INFLUENZA?
Avian influenza is caused by a virus belonging to the type A influenza viruses. The avian influenza virus has two forms ;
Low pathogenic avian influenza virus causes Low Pathogenic Avian influenza. This type of disease is mild with few mortalities. The local chickens in Ghana hardly come down with this strain of Avian influenza
The Highly Pathogenic Avian influenza virus causes profound outbreaks of avian influenza disease killing almost 100% of the number of poultry birds on a farm.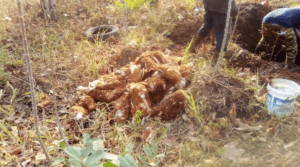 WHAT FORM OF AVIAN INFLUENZA DO WE EXPERIENCE IN GHANA?
This outbreak of avian influenza that has put many smallholder poultry farmers out of business has been confirmed to be caused by the  H5N1 strain of the highly pathogenic avian influenza. This strain of the virus affects both local birds and exotic birds and that is exactly what is been experienced in Ghana.
HOW DO LOCAL BIRDS GET THE HIGHLY PATHOGENIC AVIAN INFLUENZA VIRUS?
In Ghana, most of the local birds are kept under the semi-intensive system of management where birds are released in the morning to walk around, feed on insects and other food sources available in the environment, and are kept in their cages at night. Your local chicken can catch the highly pathogenic avian influenza through one of these possibilities:
contact with contaminated scavenging birds like the crow after it has had contact with an infected bird
contact with other wild birds such as shorebirds and waterfowls that travel over long distances and are considered natural carriers of the avian influenza virus.
contact of your chicken with another infected bird
humans bring the virus to the birds through contaminated fomites
Drinking water from the water bodies contaminated with feces or droppings from infected birds.
The cultural use of poultry droppings from poultry farms as cheap fertilizer for cocoa farms etc.
check out the poultry vaccination schedule for ghana
HOW DO COMMERCIAL BIRDS GET THE HIGHLY PATHOGENIC AVIAN INFLUENZA?
Most commercial poultry farmers in Ghana use the intensive system of management thereby limiting contact with other birds. These are the possible means by which the highly pathogenic avian influenza;
through fomites
contamination from live poultry markets
spread through infected or contaminated free-ranging  birds as most smallholder poultry farmers have domestic birds that roam freely on their farm
improper disposal of carcass and manure of infected birds
poor biosecurity measures on the farms
HOW DID GHANA GET THIS HIGHLY PATHOGENIC AVIAN INFLUENZA OUTBREAK?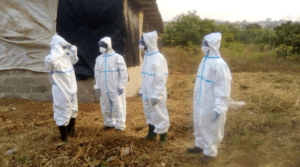 In 2007, Ghana recorded its first highly pathogenic avian influenza (HPAI) outbreak. Since then there have been pockets of outbreaks in the country intermittently.
However, this particular outbreak has spanned almost a year (from 2021- ..) and the infection is still causing havoc. As confirmed by the Minister for Food and Agriculture, Ghana, increased importation of poultry feed and other poultry products from neighboring countries where avian influenza is perceived to be endemic.
The importation of poultry feed increased when the were shortages in the raw material for preparing poultry feed in Ghana such as maize, soybeans, etc. These forced farmers who were struggling to keep their business afloat to import to augment the scanty raw materials in Ghana. It is possible through this process the highly pathogenic influenza virus was reintroduced into the country.
why are picks also dying? take a read!
WHY ARE BIRDS STILL DYING OF HIGHLY PATHOGENIC AVIAN INFLUENZA?
The following may account for why the virus is still spreading and ravaging havoc on poultry farmers:
poultry farmers are still importing poultry feed from the neighboring countries where it is suspected HPAI was reintroduced.
 affected poultry farmers are scared of not getting compensated for their loss, for that reason, only a few poultry farmers report outbreaks on their farms. Rather the farmers dress their birds for the market in an attempt to dispose of the birds at the market as much as possible to limit losses. This, the disease continues to spread to other parts of the country.
The numbers are overwhelming and it is believed that the veterinary service directorate and the ministry did not anticipate such huge numbers and for that matter are limited in resources in controlling the outbreak.
HOW TO KEEP YOUR  BIRDS AND POULTRY FARM SAFE FROM AVIAN INFLUENZA OUTBREAKS.
It is about time we had a new outlook on the approaches to the prevention, control, and management of avian influenza outbreaks. I will look at it from 3 different levels  for both the low pathogenic  and high pathogenic strains:
THE LEVEL OF THE POULTRY FARMER/SMALLHOLDER FARMER.
Good nutrition is very relevant in the management and control of avian influenza. An optimum immune system is required for the birds to fight avian influenza
Good husbandry practices must be upheld to limit the chances of catching the infection and to limit the possibility of co-infections even in situations when birds are exposed
 Biosecurity measures must be strictly adhered to.
Human traffic on the farm must be strictly controlled
At this point, the movement of predators like dogs and other mammals on poultry farms must be strictly controlled especially if these animals are on free range.
Monitor and report any sudden increase in mortality on your farm to your local Veterinarian and other farmer groups
AT THE COMMUNITY LEVEL
The days of being your brother's keeper must be brought back. At this point, it is so difficult almost impossible for an individual to totally prevent and control this avian influenza outbreak. The following are some suggested approaches to prevent and control outbreaks of highly pathogenic avian influenza
Farmer associations must be formed at the community level which can include all commercial poultry farmers, representations from those who keep local birds, and those with an interest in going into poultry farming.
 Information regarding suspected outbreaks on one poultry farm must be communicated to neighboring poultry farmers.
 The farmer associations must keep ears on the ground to even monitor situations in the free-ranging local birds in the community since these birds may give cheap but very vital information on disease outbreaks in the community.
 Education of communities on the need play their role in being watchdogs for their communities which will culminate in the decentralization of certain preventive and control strategies like movement control at the community level.
AT THE NATIONAL LEVEL
 The Veterinary Service Directorate(VSD) must ensure there are facilities and human resources accessible to the poultry farmers to help them prevent, diagnose manage, and eradicate avian influenza.
 At this level of outbreaks, VSD must start a conversation on whether or not there is a need to start vaccinating against avian influenza in Ghana.
 There is also the need for the Government to identify ways of compensating farmers to restock and rebuild their poultry farms to sustain the economy.
CONCLUSION
The outbreak of highly pathogenic avian influenza has killed over 700000 birds and will continue to plunge the poultry industry in Ghana into an abyss if collective efforts are not used to control the outbreak.
REFERENCES:
https://mofa.gov.gh/site/media-centre/press-briefing/359-outbreak-of-avian-influenza-disease-in-some-parts-of-the-ghana
 www.bbc.com
https://www.cdc.gov/flu/avianflu/prevention.htm
https://www.who.int/foodsafety/fs_management/No_04_AvianInfluenza_Aug06_en.pdf