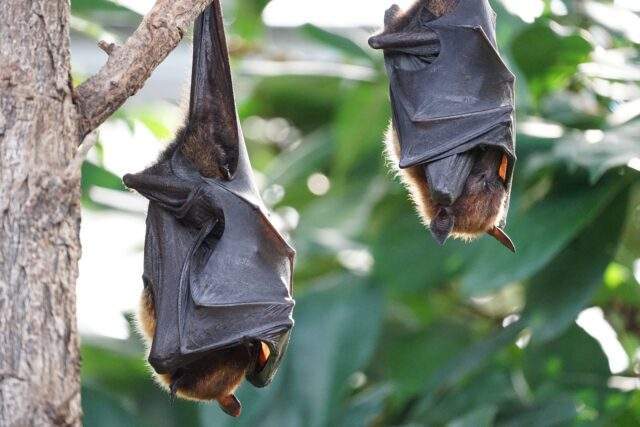 Bats are smart mammals that have been studied for centuries and still remain one of the animals leading technological innovations in medicine, aerodynamics, echolocation, hydraulics, and mechanics. In the creative arts industry, bat-induced persona brought BATMAN as a comic character in the DC universe. If you asked me, I would say bats in our generation have evolved hundreds of years ahead of the human species. No wonder bats can be dated as far back as 50 million years ago during the era of the Eocene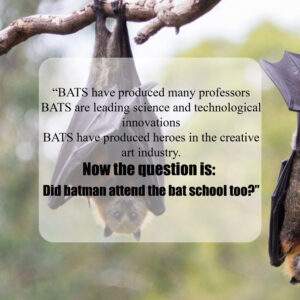 CAN BATS BE  PETS?
Bats are extremely intelligent and useful mammals who help in agriculture through pollination, science, and innovations through research, inspire future micro air vehicles, and application of echolocation in self-driving electric cars. Although I admire bats, I would not recommend keeping bats as pets for the following reasons
Bats have a very complex immune system that helps them fight infection such that, there are pathogens that are commensals of the bat but become very fatal when the pathogens are introduced into the human populations. examples of diseases that can enter human populations from bats are rabies, salmonellosis, histoplasmosis, and yersiniosis
Bats are still subjects of study and the knowledge of bats in many scientific fields are limited.
it is difficult to treat most diseases in bats because of the limitations of our generation. Diseases such as white-nose syndrome have killed many bats which is a big challenge to the scientific community.
bats have a complex lifestyle which makes it difficult to keep them in captivity without having animal welfare issues.
In the future when there is sufficient knowledge and innovations, bats will become the best pets for smart people. Imagine going for a ride in your flying car lead by or following your pet bats in the forest!!!!                         That will be amazing and you will become the real BATMAN.
FACTS ABOUT BATS IN KINEMATICS AND AERODYNAMICS
At low speed, bats are able to maneuver even in dark among trees and shrubs more efficiently than any known bird
 scientists still do not understand how bats are able to control their wings so efficiently when flying in the forest that gives the bat this efficient maneuverability.
This is a field that can produce many PhD study areas and knowledge from these studies can guide how to fly drones with precision and maneuverability to locate a target in a crowd without causing any collateral damages.
 Bats in flight show unusual aerodynamic skills which, is a principle to be used to produce future micro air vehicles.
FACTS ABOUT BATS IN ECHOLOCATION
 self-driving electric vehicle companies are investing millions  of dollars to understand how echolocation used by bats to locate their prey can be applied in self-driving cars
FACTS ABOUT THE DIGESTIVE SYSTEM OF BATS
Bats fully digests their food in just 15-30 minutes (1-hour max)
Bats have a very short but efficient digestive system which helps them to digest their food quickly
Most bats eat hanging upside down against gravity
Bats have pumplike tongues used to suck nectar against gravity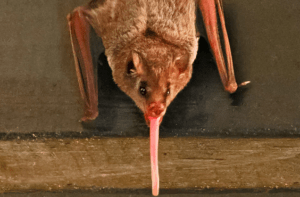 INTERESTING FACTS ABOUT BATS-BATMAN
Bats naturally control insect populations
 faeces from bats knopwn as guano is a good fertilizer and guano beetles lives here
Bats are the only flying mammals
With evolving knowledge and science, most scientist in 200 yearts will be amazed at the kind of pets people will be keeping in the future
contact your local wildlife veterinarian if you keep a bat
reference:
wikipedia
sciencedirect
interviews