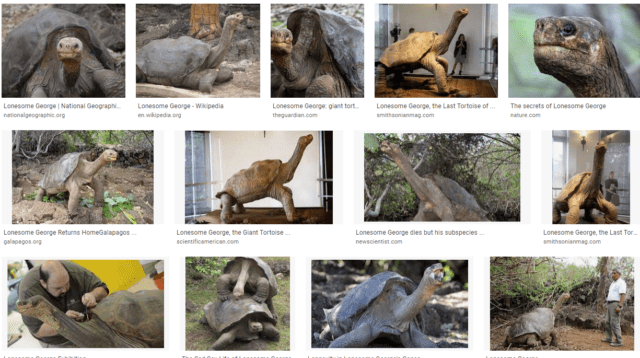 An iconic Lonesome George, a giant tortoise of pinta island, the last of his species to die has become a symbol for the need to preserve and protect our environment to prevent the extinction of species which may eventually lead to the extinction of the human species. 10 years on and he is still a talk on all major news outlets and a topic of scientific discussion, join me as we identify why is still celebrated today!
ANIMALS AT RISK DURING WAR IN UKRAINE, HOW TO GET OR GIVE SUPPORT
BIOGRAPHY OF LONESOME GEORGE OF PINTA ISLAND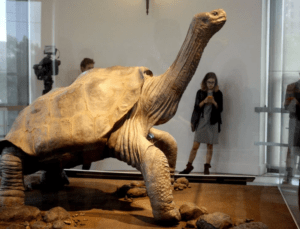 Lonesome George is a tortoise that was only identified with the Galapagos island in Ecuador, South America. Lonesome George is a giant  Pinta Island tortoise belonging to the species Chelonoidis abingdonii. The giant lonesome George is believed to have been hatched in the year 1910 and had lived its life on the Pinta Island until all other members of its species died due to the destruction of the vegetation of the pinta island. The last member of the species Chelonoidis abingdonii was rescued in 1971 by József Vágvölgyi (a Hungarian Malacologist) and sent to Charles Darwin's Research Station on Santa Cruz Island. It is believed that the nickname of the American Comedian George Gobel (lonesome George) was adapted for the last member of the Chelonoidis abingdonii species because they had a few things in common: George Gobel was considered the only star of his own TV series which was unique during his time and the C. abingdonii being the only member(star) of his species. George Gobel was also very popular and well known at the time the last member of the C.abingdonii species was discovered who also become very popular within a short time span.
Lonesome George (C.abingdonii) lived for 102 years before he died on June 24th, 2012. While he lived, numerous attempts were made to breed him to get young ones to replace when but was not successful. The world could not help but watch a whole species go extinct only for their stories to be told just like those of dinosaurs.
Lonesome George is taxidermied and is displayed at Galapagos national park.
FREQUENTLY ASKED QUESTIONS ABOUT LONESOME GEORGE
IS LONESOME GEORGE STILL ALIVE?
No, Lonesome George died on June 24th, 2012. although he is dead, he lives in our memories and keeps reminding us to conserve and preserve our animal species and environment
IS LONESOME GEORGE A TURTLE OR TORTOISE?
Lonesome George was a tortoise and lived on land.
what was the age of Lonesome George before he died?
Lonesome George was 102 years before he died.
what is the best way to avoid motion sickness in dogs and cats without using prescription drugs?
HOW BIG WAS LONESOME GEORGE?
Lonesome George was a giant tortoise belonging to the pinta island tortoise species that could be as big as 150kg(330 pounds). However, Lonesome George weighed 88kg  (154pounds). That is how big LOnesome George got.
HOW DID LONESOME GEORGE DIE?
Lonesome George died a natural death. He was found dead by the caretaker the next morning. The immediate cause of death was cardiac arrest as was confirmed by the autopsy.
WILL THERE EVER BE OTHER TORTOISES LIKE LONESOME GEORGE?
there are claims that other tortoises that are closely related to lonesome George have been found. These newly found close relatives have about 90% of the genetic makeup of Lonesome George.
WHAT IS LONESOME GEORGE ISLAND?
lonesome George Island is not really an island but has become synonymous with Pinta Island where Lonesome George was rescued from.
Reference