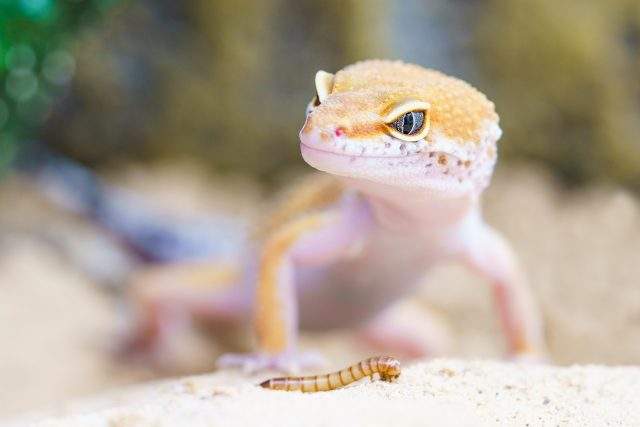 what amazing pets some species of gecko are and to some reptile lovers; you have never experienced pet diversity if you don't have a gecko as a pet or tried keeping one. Let's find out why……..
WHAT ARE GECKOS?
Geckos are types of lizards that mostly feed on insects and are considered carnivorous. Geckos belong to the infraorder Gekkota which suggests its name. There are about 1500 species of geckos out of about 6000 species of lizards. Some scientists consider geckos and lizards as insectivorous and omnivorous rather than carnivorous
HOW DO GECKOS LOOK LIKE?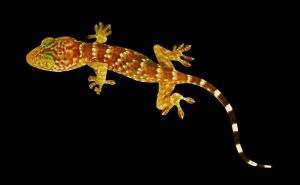 Geckos are mostly smaller than lizards. Most geckos are active at night and have softer skin compared to lizards. Geckos come in different blends and patterns of colors depending on their original habitat. the colors of Gecko can range from green, shades of brown, cream, or yellow. this is because geckos like to take their prey by surprise  and avoid their predators so they develop color patterns that help them blend with the environment to serve as camouflage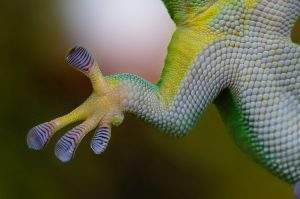 WHAT IS THE DIFFERENCE BETWEEN GECKOS AND LIZARDS?
Geckos have soft skin while lizards have relatively tough skin
most  adult Geckos are smaller than most adult lizards
most Geckos are active at night while most lizards are active during the day
Geckos have soft or sticky toes that enable them to climb walls while lizards have claw-like structures
Geckos lay their eggs in pairs while lizards lay in a clutch
Geckos are more vocal
WHAT IS THE AVERAGE SIZE OF GECKOS?
Generally, geckos are small and slender of about 3m-15cm in length including the tail. The weight of Geckos ranges from 6 grams from day old to about 90grams in matured male geckos. Female geckos may be up to 45gram  in weight at adult age.
WHAT DO GECKOS EAT?
Geckos generally love to eat fresh food from a source and for that reason would haunt live preys instead of dead ones. the following feed items provide excellent nutrition for Geckos
superworms
mealworms
phoenix worms
crickets
pinky mouse
vegetables
fruits
mosquitoes
termites
DO GECKOS EAT COCKROACHES AND SPIDERS?
YES! geckos occasionally eat roaches and spiders once they manage to succeed in their hunt for them. spiders and  roaches may be difficult to catch but once the geckos get them they can eat
BEAUTIFUL GECKOS THAT MAKE FANTASTIC PETS
Leopard gecko
pictus gecko
gargoyle gecko
African fat-tailed gecko
crested gecko
day gecko
INTERESTING FACT THAT WILL SCARE YOU IF YOU ARE KEEPING GECKO FOR THE FIRST TIME!
Geckos like many lizards have a defense mechanism where they will detach their tail by themselves in a process called autotomy. This happens when the gecko is scared or is attacked by a predator, they detach the tail which will be alive for some minutes and would be bouncing. The bouncing is caused by the contraction and relaxation of the muscles of the tail. the bouncing tail distracts the predator and in most cases, the predators go after the tail leaving the gecko to run for its life.
If your gecko ever detached the tail just relax, calm down and remember the tail was most likely sacrificed for his or her life. Just give your exotic pet Veterinarian a call!
CAN YOU KEEP GECKOS AS PETS?
YES!! Geckos make awesome pets because of the small size and the amount of space require to keep them compared to other reptiles. Local or domestic geckos can be adopted as pets as well, however, it is easier to keep a well-bred and domesticated breed.
WHERE CAN I BUY GECKO TO KEEP AS A PET?
To get a new gecko for a pet with a budget ranging from the USA $50-1000, kindly contact your exotic vet in your state to suggest to you the best shops in your neighborhood that can help you out however, living things are priceless and most people are not comfortable with the idea of buying another living thing with money.
you can also follow the links below to find out which gecko suits you and is closest to you
ARE GECKOS POISONOUS AND DANGEROUS?
Geckos are not poisonous as many myths have it. Geckos do not contain venomous glands by themselves and are therefore not able to produce venom. However, geckos can cause food poisoning from contamination with foreign materials and other pathogens. Just note and store your food properly.
ARE GECKOS EDIBLE?
During survival techniques training in most institutions, participants are taught how to survive on common reptiles like snakes, lizards, geckos, and other insects. This is because they are everywhere on the planet earth, however, geckos dishes are not popular on the menu in modern restaurants
HOW DO GECKOS' TEETH LOOK LIKE?
Geckos are reptiles and there are three forms of teeth in reptiles namely; pleurodont, thecodont, and acrodont sets of teeth.   Typically, geckos have the pleurodont sets of teeth and their teeth are anchored in the jaw bone which makes them strong according to the report by reptile magazine.
THIS IS A GOOD GUIDE ON HOW TO KEEP LEOPARD GECKO, CHECK IT OUT