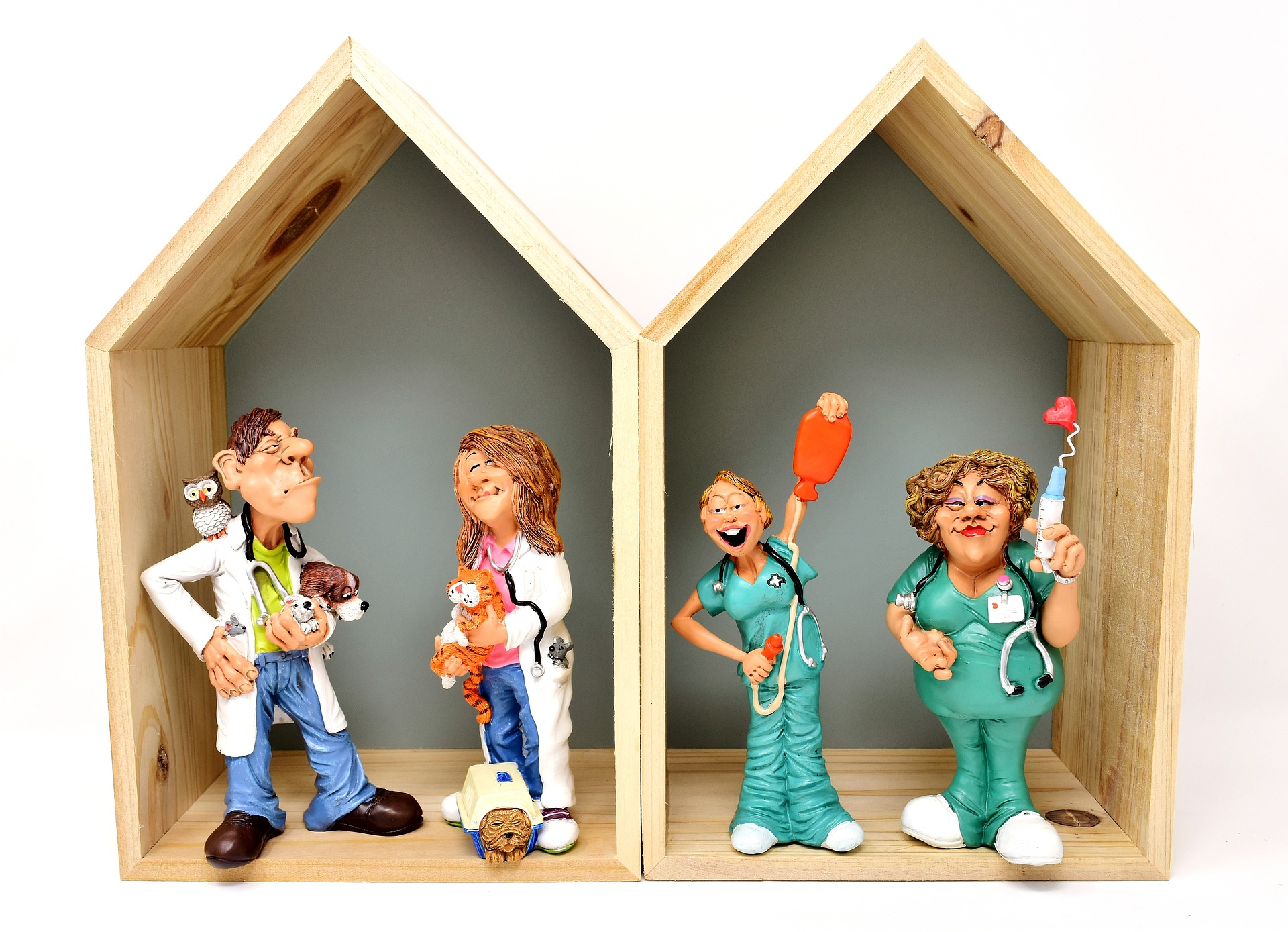 Veterinary hospitals around the world are evolving into new generation Veterinary hospitals especially in the United States of America and Dubai in The United Arab Emirates. These developments are attributed to the advancement in science, adaptation of pets to be part of the family system which is spearheaded by the USA, and the availability of the technology to support the new developments. Clients are always on the lookout for hospitals that provide much more efficient health care services that present little or no stress to both the pet, human pet parent, and the veterinarian in extension. For this reason, different veterinary practices all over the globe are now trying to find ways to improve their services to level up with these new generational veterinary hospitals.
"find out why people are choosing African civet cats as pets over dogs and cats"
This article will outline the common services a client is likely to enjoy when he/she visit these new generational or futuristic veterinary hospitals.
WHAT ARE THE COMMON VETERINARY SERVICES PROVIDED BY TOP MODERN VETERINARY HOSPITALS?
Excellent customer services:  the amount of time and resources invested in the design as well training for staff who first come into contact with clients is unspeakable. The three areas of interest are the design of the facility, communication skills of staff, and to a large extent the contributions of the hospital to the development of the vicinity. This is because although the animals are the patients, the owners are the customers or clients for that matter new generation hospitals ensure their clients or customers have beautiful experiences anything they visit the hospital. Communications skills of staff are perfected through regular training and seminars. For each personality type, the staff is trained on how to communicate with such personalities. In most cases, receptionists can speak multiple languages or they have people who can speak the common languages that clients are most likely going to speak. By doing these, clients can speak in the language they are comfortable with. The dress codes of staff and the design of reception are considered to be well thought through.                                     

Great general medical services:

 All veterinary hospitals provide these general services such as vaccination, deworming, routine medical screening, diagnosing and treatment of common illness, and minor surgeries. However, the experience you get as you go through the process is awesome and it is stress-free for both the pet and the owner                                                             

SPECIALISED MEDICAL SERVICE: In modern veterinary hospitals, there are specialists for various specialties in veterinary medicine. They include dermatologists, soft tissue surgeons, orthopedic surgeons, dentists, and many more. The specialist work together to solve problems in internal medicine, cancer treatments and therapies, surgical procedures, geriatric and arthritic care, prescription diets and nutritional counseling, laser therapies, and many other specialized procedures                                                       
LABORATORY SERVICES:  Most modern veterinary hospitals have laboratories for basic lab works for their patients. However, certain samples are sent to accredited national laboratories for analysis as required by law.                                                                                             
BOARDING SERVICES:  It has become the norm for Modern veterinary hospitals to invest in boarding facilities for both patients under intensive care, visiting pets, and pets that are to stay over for a longer period. The facility is designed to be stress-free for the pet and in most cases, different animals or species have different compartments or sections. This help clients to comfortably leave their pets in the clinics' facility when need be
VIRTUAL/ TELEMEDICINE/TELEHEALTH:  virtual medicine or telehealth has become a preferred method of visiting patients in the home through telecommunication devices. Telehealth is a very useful tool in the practice of modern medicine                                                                                                                                                                                                                                                                               
ACUPUNCTURE AND HOLISTIC MEDICINE:  this is the pseudoscientific practice of inserting needles to specific regions of the body of animals considered to be nerve endings or entries to give a particular medical response like pain relief or healing. acupuncture and holistic medicine have been used successfully in humans and animals alike for over a hundred years. modern veterinary practices still combine these methods of healing with orthodox medicine to provide good healthcare services to their patients.
HOLOGRAPHIC TECHNIQUES: holography has improved in recent years and the tools for the interpretation of holographic interferograms are readily available. Holography is now able to generate images through tissues, ophthalmology, dentistry, urology, otology, pathology, and orthopedics for analysis presents a great futuristic tool for numerous medical applications especially in veterinary medicine. most of the new generation veterinary hospitals are investing in holographic techniques for their practice.                                                                                                        
EMERGENCY/HOME/CONCIERGE/AMBULATORY SERVICES: modern veterinary hospitals have staff on standby 24 hours a day and 7 days a week to attend to the needs of your pet. in ensuring that pets and clients are attended to at any time of day under any condition there is home visit or concierge services as well as emergency response team on standby. However, in some states, there are emergency referral centers where some other hospitals refer their emergency cases.                   
PET TAXI OR AMBULANCE SERVICES: the new generation veterinary hospitals provide ambulance services that are available to help transport pets rapidly to the hospital for treatment.                                                                                                                                                                                     
Watch out for these hospitals:
https://www.dkc.ae/what-we-do/dkc-veterinary-clinic