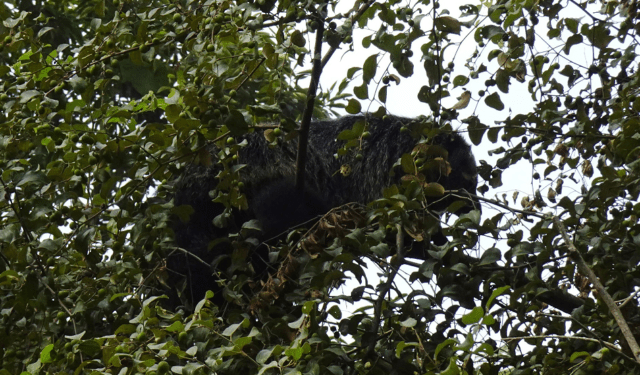 WHAT IS A BINTURONG?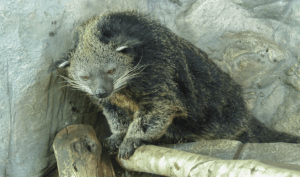 WHICH COUNTRIES WILL YOU FIND BINTURONG?
Binturongs are found in South Asian countries as well some southeast Asian countries like India, Nepal, Bangladesh, Bhutan, Indonesia, China, Philippines, Thailand, Cambodia, and Malaysia.
HOW MANY BINTURONG CIVET CATS ARE LEFT IN THE WORLD?
The number of binturongs in the world is decreasing and that has put Binturong on the vulnerable list of animals on the IUCN red list of threatened species. However different countries have varying numbers therefore Binturongs are protected by law in some countries while other countries don't have laws protecting Binturong. Also, there are binturongs kept as pets and captive animals in the zoo and this will add to the global number of binturongs.
 6 REASONS WHY THE BINTURONG POPULATION IS DECREASING?
 Binturong meat is a delicacy in China and Vietnam as well as other countries and therefore serve as a protein source for human consumption
wildlife Hunters hunt them for their meat
in some countries like the Philippines, Binturongs are kept as a pet most likely because the populations there are higher than the other countries
deforestation is destroying the rich habitat for binturong which prefers tall forest
Urbanization is putting pressure on the rich habitat of binturong
Agricultural activities are also encroaching on the habitat for binturong
WHY DO BINTURONGS SMELL?
civet cats have glands that secret chemicals that help them to mark their territory. Binturongs also secrete these chemicals to help them mark their territory which helps them keep their territories away from other binturongs.
HOW DO BINTURONGS SMELL LIKE?
Binturongs smell like popcorn and that is because the chemical which makes popcorn smell the way it does is the same chemical secreted by binturongs for their territorial markings.
DO BINTURONGS HAVE A PREHENSILE TAIL?
Yes, binturongs have a tail with thick muscle around the base of the base which enables the binturong to hold onto branches with the tail. This is an adaptation that has enabled binturongs to survive on top of tall trees.
DO BINTURONGS SMELL LIKE POPCORN?
Yes, binturongs smell like popcorn. The anal gland of the binturong secret chemicals found in popcorns hence making them smell the same.
DO ALL CIVET CATS SMELL LIKE POPCORN?
Although a civet cat, different civet cats smell differently. All civet cats are associated with smell and that is why they are popular in the perfume industry. However, one would think of different civets to have different flavors of smell.
WHAT IS THE CLOSEST RELATIVE TO BINTURONG?