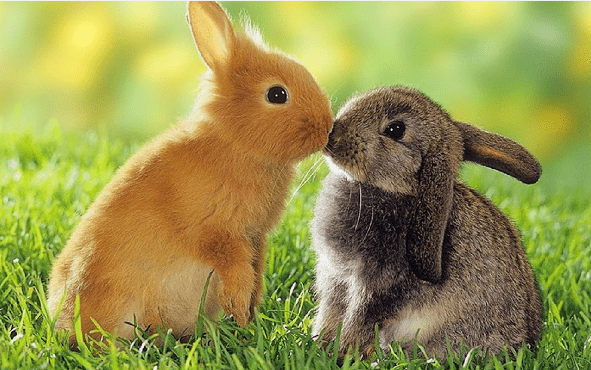 WHAT IS RABBIT HAEMORRHAGIC DISEASE?
Rabbit haemorrhagic disease is a highly contagious and fatal viral infection characterized by hepatitis caused by the rabbit haemorrhagic diease virus.
WHAT ARE THE FORMS OF THE RABBIT HAEMORRHAGIC DISEASE?
There are three variants of the rabbit haemorrhagic disease virus:
RHDVG1-G5 which was first isolated in 1984
RHDVa/G6 which was first isolated in 1996
RHDV2 which was first isolated in 2010 in France
RHDV/RHDVa may cause death of most or all the rabbits (80–90% lethality) whereas a variable rate of mortality is observed in rabbits infected by RHDV2 (from 5 to 70%). The rabbit haemorrhagic disease, independently from the causative strain, has caused reduction in some wild and domestic rabbit populations, especially when it is first introduced into the rabbit population.
Rabbit Haemorrhagic Disease spreads readily and the virus is resistant to most common disinfectant. The strains RHDV and RHDVa commonly affect adult rabbit populations with high fatality while its presentation in the juvenile population is subclinical.
On the other hand the RHDV2 strain affects juvenile populations as much as the adult population even as young as 15 days old according to the OIE.
HOW IS RABBIT HAEMORRHAGIC DISEASE TRANSMITTED?
Rabbit Haemorrhagic Disease is mainly transmitted by the direct contact with infected animals through the oral, nasal or conjunctival routes. Exposure to an infected carcass or hair from an infected animal. Fomites, including contaminated food, bedding and water.
Also Read: SUDDEN DEATH IN PIGS CAUSED BY AFRICAN SWINE FEVER IN GHANA
During experiments transmission by oral, nasal, subcutaneous, intramuscular, or intravenous routes were possible.  Importation of infected rabbit meat. This could be one of the main means of transmission of RHD to a new area. Flies and other insects are able to transmit RHD virus via the conjunctival route. Wild animals can transmit the virus mechanically including through their faeces as reported by the OIE.
WHAT DO YOU SEE IN RABBITS WITH RABBIT HAEMORRHAGIC DISEASED/CLINICAL SIGNS
Rabbit haemorrhagic disease has a quick onset with an incubation period of about 1- 5 days. Depending on the factors such as the strain of the virus, immune system of the rabbit  etc rabbit haemorrhagic disease can present as peracute , acute and chronic. The rabbits die within the shortest possible time without showing any significant sign. This makes it difficult to identify major signs prior to death. The commonest thing seen is the sudden death in the rabbits. The other signs that may be identified in acute and chronic forms include fever, inappetence, weakness, respiratory problems, nervous problems, liver problems followed by death. The lactating or nursing rabbits often die faster than the other age groups.
HOW IS RABBIT HAEMORRHAGIC DISEASEE TREATED
Just like most viruses, there is no specific treatment for rabbit haemorrhagic disease. However, appropriate antibiotic cover to prevent or limit coinfections during outbreaks, preventive strategies such as biosecurity measures, improving the immune system of the rabbits, Vaccination of rabbit populations have proven to be  effective.
CASE STUDY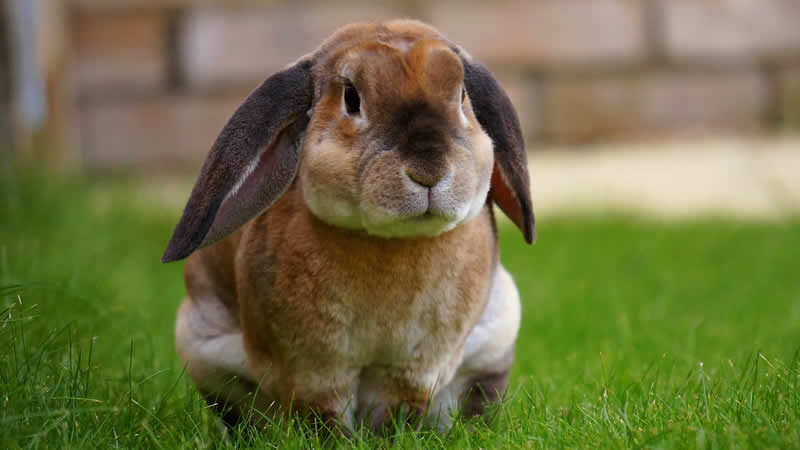 A rabbit farm in Accra, Ghana  that has being in the rabbit farming business for about two years called to report of sudden deaths in the rabbits on 10th october,2020.
HISTORY:
A buyer who is noted to be moving from rabbitry to rabbitry to buy rabbits visited this rabbit farm as usual to buy some rabbits about 3 days before this outbreak. Unfortunately, he was allowed into the rabbitry without following the biosecurity protocol. There has not been any history of sudden death on the farm apart from that recorded about a year ago which was due to rapid change of feed. There was also a heavy rainfall the day before this outbreak.
PHYSICAL EXAMINATION /POST MORTEM FINDINGS
Total stock: 217
There were no distinct clinical presentation, so postmortems were conducted on carcasses of the affected ones
Number of death recorded: 10 (4 nursing does,5 kits, 1 buck),
Pale yellowish mucus membrane
Ascites
Petechial haemorrhages within the subcutaneous tissue
Petechial haemorrhages within the pericardial wall
Anus pasted with loose stool
Hepatitis and hepatic necrosis
| | | | |
| --- | --- | --- | --- |
| DAY OF VISIT | NUMBER OF DEATH RECORDED | NUMBER OF KITS | NUMBER OF DOES/BUCK |
| 1 | 10 | 5 | 4/1 |
| 2 | 8 | 5 | 3/0 |
| 3 | 9 | 8 | 1/0 |
| 6 | 7 | 7 | 0/0 |
| 5 | 9 | 8 | 0/1 |
| 6 | 7 | 5 | 2/0 |
| 7 | 5 | 5 | 0/0 |
| 8 | 4 | 4 | 0/0 |
| 9 | 2 | 2 | 0/0 |
DIFFERENTIAL DIAGNOSES
Rabbit haemorrhagic disease
Mycotixicosis
Poisoning
Myxomatosis
DIFFINITIVE DIAGNOSIS
Post mortem findings were consistent with rabbit haemorrhagic disease and Liver samples sent to the laboratory confirmed Rabbit haemorrhagic disease.
CONCLUSSION
Management of the rabbit haemorrhagic disease was done but that did not stop the infection although it reduced the rate of death. Farm was advised to euthanize , disinfect properly, institute proper biosecurity, vaccinate against the rabbit haemorrhagic disease and practice all in all out system of management.