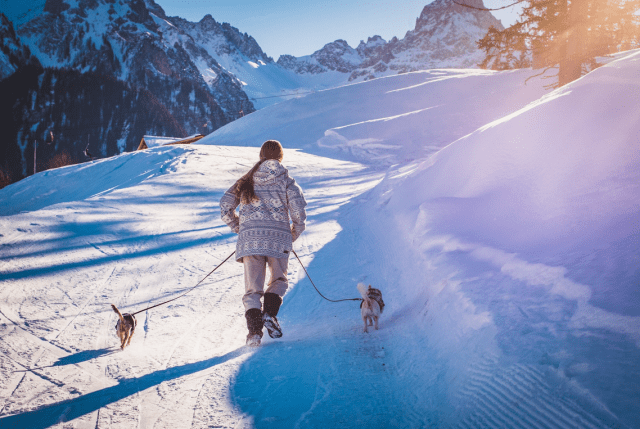 CARING FOR YOUR DOG IN WINTER
Winter is here, these here are a few more pointers for taking care of your dog in the winter:
1. Assure your dog has a warm area to rest inside, such as a dog bed or blanket.
2. To keep your dog safe from the weather if they spend a lot of time outside, provide them with a dog house or other shelter.
3. To help your dog maintain their body weight and stay warm, gradually increase their food consumption.
4. Ensure that your dog always has access to fresh, clean water.
5. To keep your dog comfortable outside, consider purchasing a premium coat or sweater.
6. Watch your dog's paws to make sure they don't become overly cold or wet. If required, cover their paws with booties or paw balm.
7. Keep your dog indoors for brief intervals of time outside, especially if it's bitterly cold or rainy.
These suggestions can help you make sure that your dog is comfortable and healthy throughout the winter.
Get Winter jackets for your dogs
If your dog will be spending a lot of time outside in the cold, a winter coat or sweater may be handy to have.
It can shield them from the weather and aid in keeping them warm.
Look for a dog winter coat or sweater made of a warm and robust material, such as fleece or wool, when you are shopping. Make sure the sweater or coat is comfortable and does not feel constrictive or overly tight.
In order to help your dog be more visible when walking outside at night, you might also wish to seek clothing containing reflective material.
Where can I find the best deals on dog winter coats?
Your dog may be able to save money in a number of locations on winter coats or sweaters:
1. Online merchants: A variety of online merchants, including Amazon and Chewy, provide a large selection of dog winter coats and sweaters at various pricing points. During the winter, you can frequently find these things at a discount.
2. Pet shops There can be a variety of dog sweaters and coats for the winter in your neighborhood pet store. During the winter, they might also offer promotions or discounts on certain products.
3. Specialty dog shops: In some cities, you can find shops that sell only things for dogs. These shops might provide a greater selection of winter coats and sweaters, as well as competitive prices.
4. Secondhand stores: Thrift stores and consignment stores may provide gently used winter clothes and sweaters for your dog. Saving money on these things can be done in this way.
5. Craigslist or other online markets: On Craigslist or other online marketplaces, you might be able to discover fantastic prices on winter coats and sweaters for your dog.
To ensure your safety, just make sure to inspect the item's condition and meet the seller in a public area.
You might be able to locate affordable dog sweaters and winter coats by comparison shopping and conducting some research.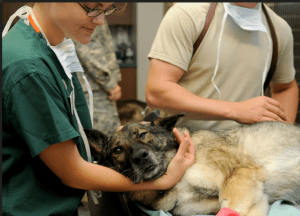 check out our article on careers in animal psychology