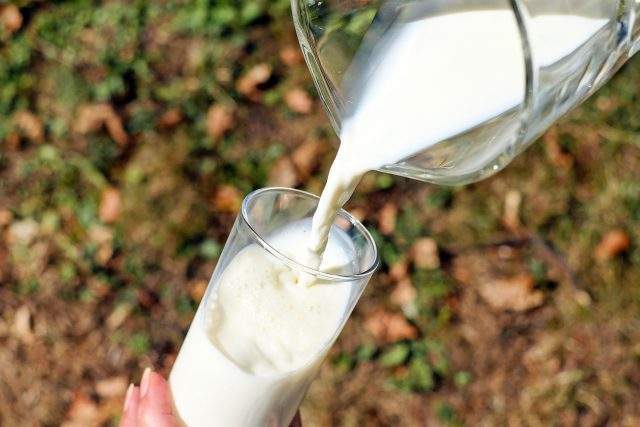 Do you believe that you are what you eat? Do you also believe that the best way to stay healthy is to make your food your medicine? If you do, I want to find out from you if you think these principles apply to dogs and other pets?
In this article, we shall explore the vital role of feeding milk to dogs in some critical medical conditions which saved the dogs from surgeries, death, or having to spend so much in the Veterinary hospital.
WHAT IS MILK?
Milk is a liquid food that is rich in nutrients naturally produced by the mammary glands of mammals and is aimed at providing nourishment to young mammals.
WHO CAN ALSO TAKE MILK APART FROM YOUNG MAMMALS?
Old mammals have also adapted to taking milk for several reasons, very relevant amount of these reasons is the need to balance the nutritional components of their diet. Humans and most of our companion animals are examples.
Other non-mammal species have also been nourished with milk.
WHAT BIRDS PRODUCE MILK?
some birds are adapted to producing milk also known as crop milk for the nourishment of their young ones. studies have proven that the production of milk in such birds is also controlled by the hormone prolactin just as in mammals.  Examples of birds that produce milk are penguins, pigeons, and flamingos
WHAT INSECTS PRODUCE MILK?
Pacific beetle cockroach and Tsetsefly are two classical insects that produce milk to nourish their young ones.
The jumping spider which is an arachnid also produces milk to nourish young ones.
WHAT TYPE OF FISH PRODUCES MILK?
The discus fish also produce a milk-like substance that is very nutritious and has probiotics for their young ones.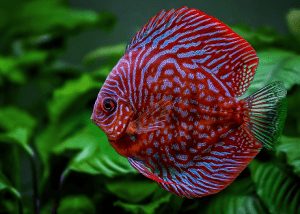 SPECIES/ANIMALS THAT PRODUCE MILK BUT YOU DID NOT KNOW!
The great white shark, caecilians, and some species of nematodes also produce milk-like substances to provide nourishment to their young ones.
WHAT IS THE IMPORTANCE OF MILK TO ANIMALS?
milk serves as a rich source of well-balanced nutrients with variations based on the nutritional requirements of the young ones of the animal producing it. However, it is common knowledge that milk is rich in;
calcium
vitamin D
protein
vitamin B2
vitamin B12
Phosphorus
potassium
selenium
fat
Lactose
These nutrients differ slightly in composition depending on the species of the animal producing them. These nutrients provide the young ones with benefits like energy, strong bones, growth, and proper body development.
WHAT ARE THE MEDICAL BENEFITS OF MILK?
when you consider milk from any natural source, the calcium and vitamin D combined are more than any single nutrient in the milk. More importantly, vitamin D ensures the absorption of calcium.
This indicates the role of calcium in milk is very vital. For this reason, milk is very good for any medical condition that requires calcium as part of treatment or management protocol.
WHAT IS THE IMPORTANCE OF MILK TO MY DOG?
Milk is the organic way of solving most problems related to low calcium levels in the body of your dog
 WHAT CAN I GIVE WHEN MY DOG HAS MILK FEVER(HYPOCALCAEMIA)?
You need to call your local vet to help you diagnose with certainty whether or not what you are seeing in your dog is milk fever. However, to keep your dog alive till you get to your Vet, give your dog milk as much as they can take. If your dog is too weak to drink by herself, you can gently hand feed her.
This would help your dog get an influx of calcium into the circulation as already discussed above that milk is rich in calcium.
Another organic way of managing hypocalcemia or milk fever is to give your animal leaves of the Moringa plant. Contact [email protected] for further directives on how to use moringa to manage hypocalcemia.
WHAT SHOULD I FEED TO MY DOG IN LABOR?
Most dogs when in labor lose appetite and for that matter become picky but they love milk even in the stress of labor. Feed milk to your dog in labor.
WHY IS MILK HELPFUL DURING LABOR IN DOGS?
The process of giving birth or whelping requires muscle contractions. Especially the smooth muscles of the uterus need to contract and relax repeatedly through the process of giving birth. The contractions propel the content of the uterus out through the vagina. calcium plays a crucial role in muscle contractions and relaxation. Therefore, feeding milk to your dog in labor ensures your dog has enough calcium for the process of giving birth.
DO SOME DOGS REACT TO MILK?
YES!  milk contains casein and whey which different individuals react to. this form of reaction is termed anaphylactic reaction and this is different from lactose intolerance. In anaphylactic reactions, you may see urticaria, fever, congested mucus membranes while in lactoae intolerance you see more of GIT problems like diarrhea, bloat, flatulence etc.
WHAT TYPE OF MILK DO I HAVE TO GIVE MY DOG IN LABOR?
You need to know whether or not your dog reacts to milk or has lactose intolerance. If your dog does not react to milk or have lactose intolerance, then you can give any clean milk preferably goat milk or soy milk.
However, if you are not sure whether or not your dog is lactose intolerant or reacts to milk because you adopted it when it was pregnant, you can give a good puppy milk preparation to your pregnant dog.
You can contact us for further discussions on this beautiful topic or further research works relating to this topic.
Congratulations if you got new members added to your familar!!!
reference
https://www.webmd.com/
                           https://www.researchgate.net/publication/16473413_Lactation_in_the_Dog_Milk_Composition_and_Intake_by_Puppies