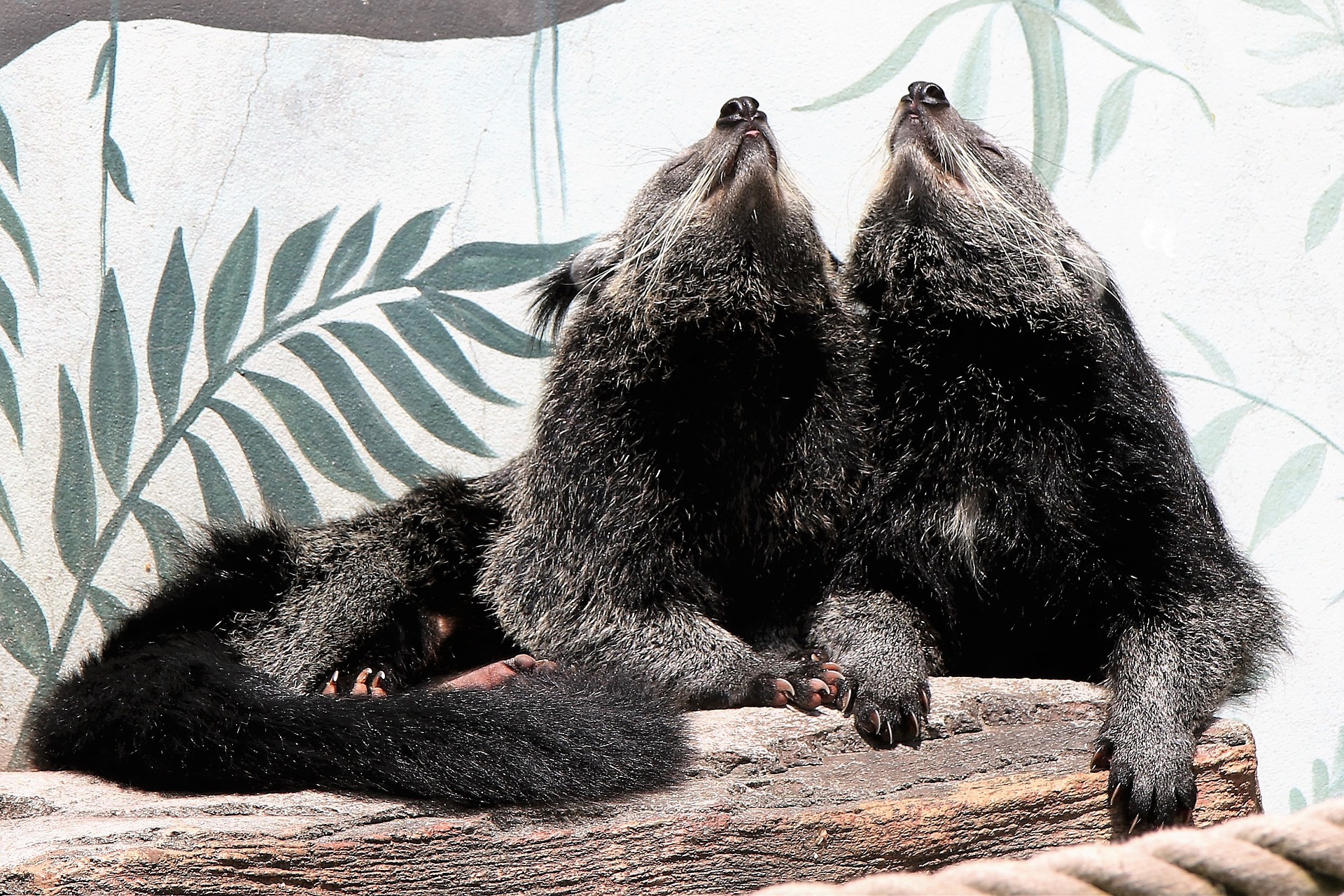 Civets or civet cat is a small, slender mammal that is nocturnal and native to the tropical forest of Africa and Asia. There are different species of civets in the world but the most commonest civet known is the African Civet Cat, which is very common in Ghana and Ethiopia. This article will help you have answers to the many questions relating to keeping African Civets as pets.
ARE AFRICAN CIVETS REALLY CATS?
Although they are called cats, they are not cats but belong to the dog family. Their appearance looks more like a mongoose and a bit like a cat while they still retain some behaviors of the dog family.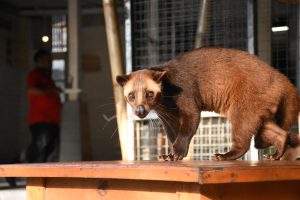 HOW CAN I IDENTIFY A CIVET CAT?
African civet cats are interesting animals that combine all the beautiful features of 3 different animals. 
To identify civet cats, we use overall appearance distinctly narrated by the nature of fur, coloration with stripe, size, and geographical locations. In some instances, they are differentiated by what they eat. This article will help you identify civet cats with their names and some details about the individual breeds.
WHAT ARE THE DIFFERENT TYPES OF CIVETS?
There are dozens of civet species in the world and this article will outline sketches and pictures of how the different species of civets look to help you identify a civet if you see one.
do you intend to import your dog, cat, or pet into Ghana, follow this stress-free step-by-step guide to import your pet into Ghana
HOW DO I IDENTIFY A CIVET CAT?
To identify the type of civet cat, join me as we explore the pictures of common types of civets you have probably not seen before
 Binturong: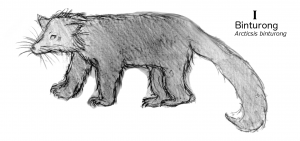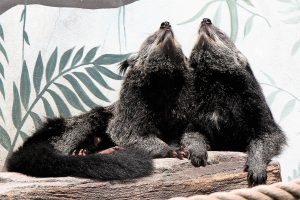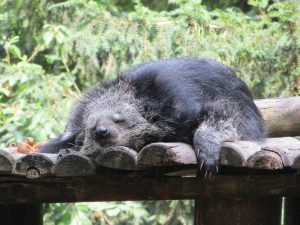 2.  Malay Civet: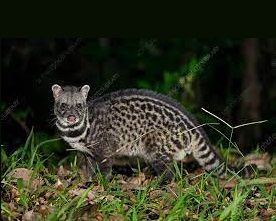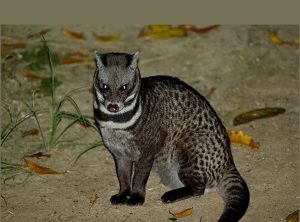 3. Small-toothed palm civets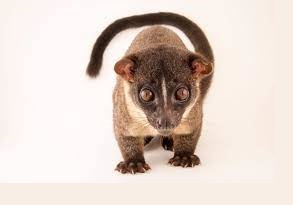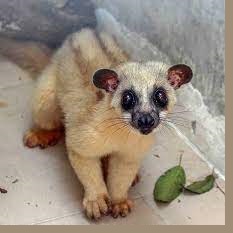 4.         Common palm civet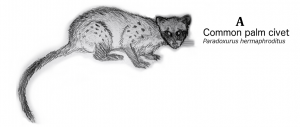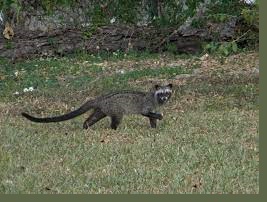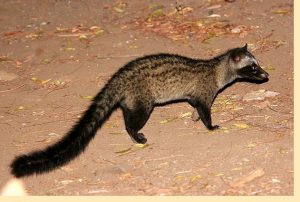 5.          Otter civet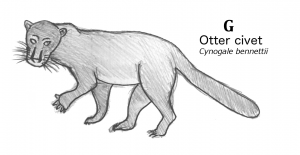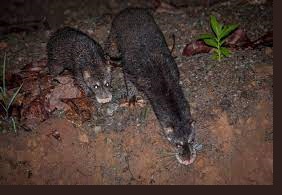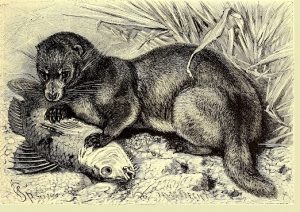 6. Small Indian civet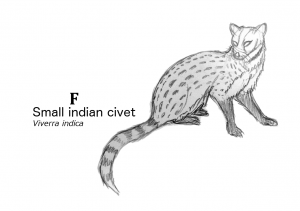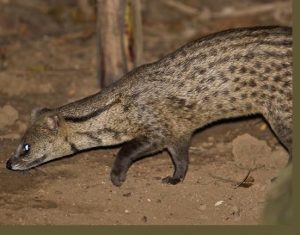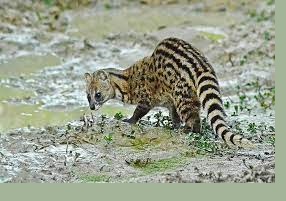 7.        Masked palm civet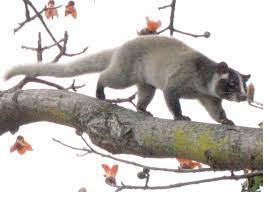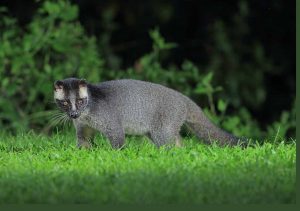 8.    Large spotted civet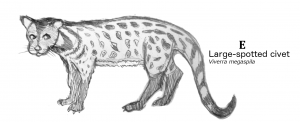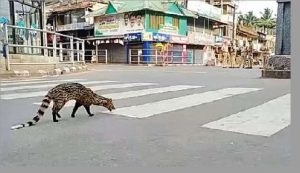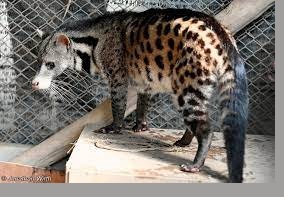 9.   Large Indian civet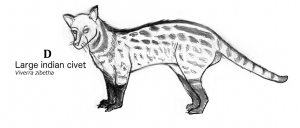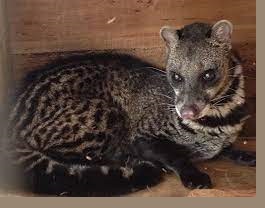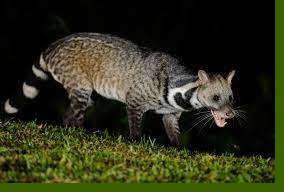 10. African civet cat (civettictis civeta)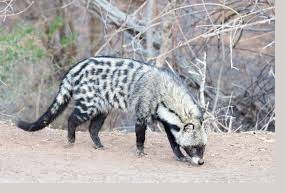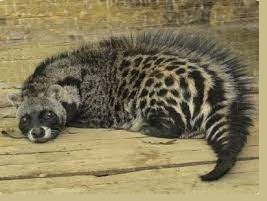 Compare the pictures above to the civet in your neighborhood or if you have civets visit your house at night sometimes to feed on food cramps to know the type of civet you are dealing with. I strongly believe you understand why people prefer civet cats as pets considering the rich blend of colors.
DOS AND DON'TS WHEN DEALING WITH CIVET CAT
what you can and cannot do when dealing with civet cats as discussed in this article is based on the study of the behavior of civet cats in captivity by Ewer and Wemmer.
SENSE OF SMELL: civets have a very sharp sense of smell such that they rely on smell instead of sight to confirm locations of small meat, grasshopper, and other food items.
what you can do relating to smell
In bonding with your new pet, you can present yourself smelling the same way consistently to create a unique identity.
In feeding civets, use fresh and natural  food items as much as possible
what you don't have to do
Do not use strongly scented perfumes and change perfumes because civets are able to detect even the slightest change in smell. bathing yourself in perfume may not make any difference but changing perfumes will since your civet pet may not be able to identify you.
Avoid adding flavors or spices to the food items of civets since these can change the original smell of the food item and therefore cause the civet to reject it
SOUND: civets have very sharp ears to detect body movements in prey and other animals moving. 
what you can do relating to the sound
you can decide to wear a similar type of footwear anytime you want to introduce yourself to your new pet. this is aimed at producing similar sounds with your footstep
 you can name your pet and civets will respond to their names in no time as was identified in the study.
by projection, you can actually talk to your civet pets and with time your pet will understand
what you can not do relating to sound
civets have sensitive ears so you do not want to keep them in a noisy environment.
Avoid very high-pitched sounds as much as possible
"could it be that civets are considered shy because they avoid too much noise and smell but not because they don't like people?"
 what do I have to do if meet a strange Civet Cat?
If you come across a strange civet cat, do not try to engage it. Avoid all contact with strange animals to avoid scratches and bites. Typically civets will walk away without making any moves at you, so just keep calm and walk away.
If you find civets on your property, you can decide to build a bond or allow them time to leave your property. If civets are common in your neighborhood, do not leave dog and cat foods as well as other food items outside especially if you don't want to have anything to do with civet cats.
If you decide to keep them as pets, kindly talk to your local veterinarian and wildlife veterinarian first.
Reffernces:
google images
https://en.wikipedia.org/wiki/Civet