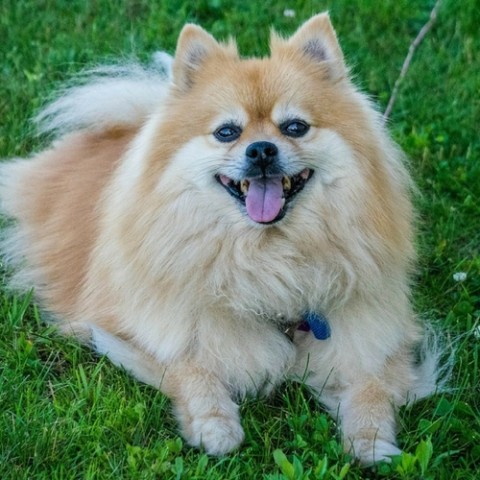 "Accurate diagnosis and treatment of the medical condition of a pet helps owner to completely get treated for his own medical condition"
POMERANIAN BREED OF DOG (POM)
The Pomeranian is a toy breed of dog with height of about 5-8 inches at maturity. Well managed Pomeranians have a weight of about 1.5kg- 3kg with a life expectancy of 11-15 years. Pomeranians are family dogs that provide excellent companionship and bonds very well with family members. The feature of making family members laugh and happy makes them cherished in the home. Pomeranians are picky and perky. Their body size, royal looking fur and demeanor makes them ideal to be kept indoors but can be walked or exercised outdoor.
The close relationship Pomeranians build with family members predispose them to Pomeranian stress syndrome when they break from family members, go through stressful conditions or something happens to any of their family members.
POMERANIAN STRESS SYNDROME
Stress in dogs can be cause by varied number of stimuli in the environment which include fear, change in environment or diet, separation, sharp change in routine or even sharp changes in ambient temperature.
Fear: examples include fear of loud noise, large crowds, big dogs, white coat syndrome, strange objects et al
Change in environment: examples include change of home, family moving into a new house, travelling et al. This is important because dogs are territorial and are comfortable in their territory. However,  they are very good at adapting to their new territory with time.
Sharp change in feed: it is one of the commonest cause of stress in dogs, this results in lots of diarrhea cases and anorexia when the feed is completely new to the dog. It is therefore advised new feed is mixed with old feed and tapered gradually to the new feed.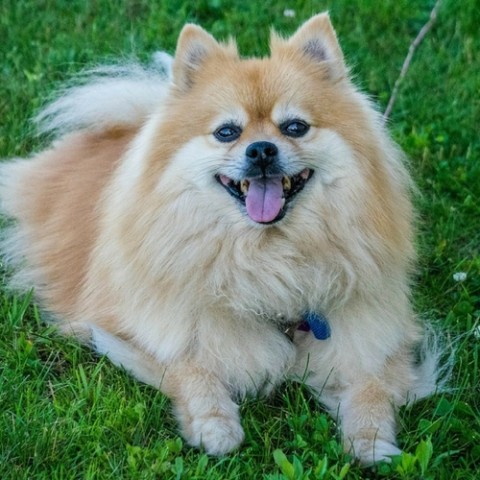 Pomeranians are susceptible to stress from all these sources however, the commonest source of stress in Pomeranians is that caused by separation. This is due to the fact that Pomeranians build very close relationships with the members of their household and never like to be lonely. Leaving Pomeranians alone in the home can increase stress hormone production in them. Increased stress levels predispose your pet to many health conditions.
CASE STUDY
POMERANIAN STRESS SYNDROME INDUCED COLITIS IN A 2-YEAR OLD BITCH IN ACCRA, GHANA
HISTORY:
Gucci was presented on the 3rd September,2019 with a history of blood tinged stool which happened a day after Gucci was left alone in the home (for a family outing). Gucci was brought from The Republic of Benin in the previous month (August) to Ghana. History revealed that Gucci used to have this problem while in Benin. History of deworming and vaccinations were up to date. Week after week whenever the family went out without Gucci, the bloody stool recurred despite previous treatment. This same problem recurred anytime she acted scared or afraid of something while with the family. Interestingly, Gucci would eat and act normally while she passes bloody stool.
Also Read: NASAL TUMORS (CANCER IN THE NOSE) IN DOGS WITH METASTASIS IN SPLEEN AND LUNGS
Gucci's case was a dilemma to the family and therefore a definitive diagnosis was necessary to help the family at least have a fair idea of what was going on.
PHYSICAL EXAMINATION:
• Temperature: 39.3°Ϲ
• Respiratory rate: 28 breaths per minute
• Pulse rate: 124 beats per minute
• Demeanor: BAR (Bright, Alert and Responsive)
• Has good appetite.
Differential diagnoses:
• Inflammatory bowel syndrome
• Toxicosis
• Helminthiasis
• Ulcerative colitis
• Colon tumor
• Colon polyps
• Pomeranian stress induced colitis
• Protozoa infection
DIAGNOSTIC PLAN
• Blood sample for parasitology, full chemistry and full blood count
• Faecal sample for parasitology
• Barium enema radiography to check for growth in colon
RESULTS:
BLOOD SAMPLE
• No parasites were identified from the blood work
• Haemogram looked good not pointing to any specific thing
• Liver enzymes were within range
FAECAL SAMPLE
• No worm ova were identified by mcmaster flotation technique
• No protozoa were identified from the faecal sample analysis
• No other parasite was detected
RADIOGRAPH AFTER BARIUM ENEMA
• No tumor was present
• No abnormal growth was identified
• Thickened epithelium of the endothelium of the colon consistent with epithelial cells going through inflammatory process
TENTATIVE DIAGNOSIS:
• Colitis
DEFINITIVE DIAGNOSIS:
• Pomeranian stress syndrome induced colitis
TREATMENT
• Antibiotic administration was stopped.
• However, Gucci's condition was managed with portions of sliced ginger in feed after every incidence likely to stress Gucci since Gucci was identified to be prone to the Pomeranian stress syndrome
• Probiotics were also recommended to be given once in a while.
DISCUSSION
Pomeranians are family pets and love to always be in company with their family. Separation from family causes increase in stress hormone production which results in the condition known to be Pomeranians stress syndrome. Increased stress hormone can cause lots of medical conditions including colitis and other forms of enteritis.
This condition if not properly diagnosed would be managed with antibiotics like normal colitis or enteritis however Pomeranian stress syndrome induced colitis is managed with diet management
This condition is rare in Ghana or most likely misdiagnosed in most patients in the country
Gucci got well and has not had bloody diarrhea for over a year. Gucci together with her family relocated to India where the family is from.
The greatest joy from this case was that the accurate diagnosis and treatment of Gucci's condition helped with the treatment of the owner's chronic medical condition.