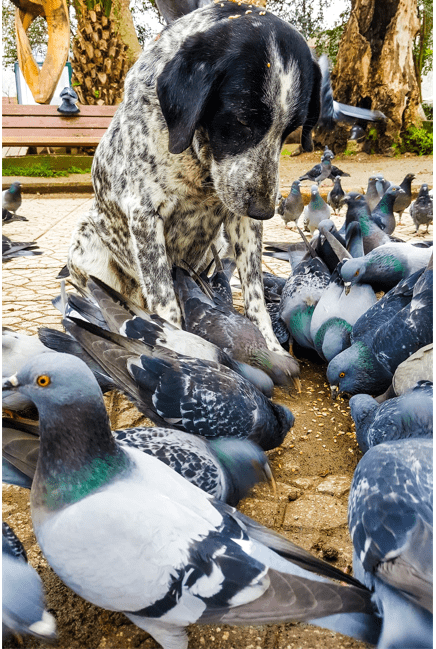 The invasion of Ukraine by the Russian army has left thousands of people in Ukraine fleeing to safety. Some pet lovers have tried to flee with their animals while others have left their animals behind to face the risk of starvation or death during this war. Many more have decided to stay behind to take care of their animals and protect their properties. This article is to help you know some animals at risk, the support systems available and how to get help for your animals if you are in Ukraine .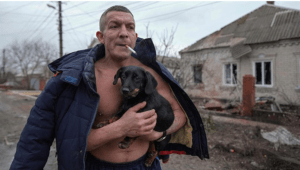 HOW IS THE ANIMAL CULTURE  IN UKRAINE?
The people of Ukraine love animals and keep different animals as pets, food animals, security, or as a natural reserve.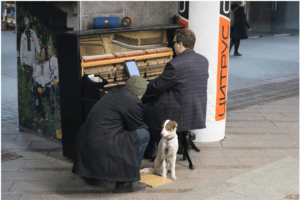 There are about 350 different species of animals out of which about 100 are mammalian species and 250 species that are not mammals. some common examples of animals in Ukraine include Caspian whipsnake, Eurasian eagle-owl, European roller, European bee-eater, European rat snake, matrix, nutria. Sylvia warblers, raccoons, beavers, and more.
The four main predators are wild cats, foxes, wolves, and martens. species of wild sheep called Mouflons are common in Ukraine as well as other hoofed animals including roe deer and wild pigs. Birds species include partridges, gulls, black and hazel grouse, owls, wild geese, ducks, and storks.
IDENTIFY THE BEST VETERINARY HOSPITALS IN TEXAS
WHAT ANIMALS ARE AT  RISK IN THE UKRAINIAN BLACK SEA?
Many species of waterfowl and Mediterranean gull (Larus melanocephalus) are sheltered in the black sea of Ukraine. The war in the Ukrainian black sea will destabilize the habitats of the animals sheltered there. while some may die directly from the influence of war, some attempt changing habitats while may remain in the environment to experience the effects of the assault to the environment would present
WHAT ANIMALS ARE AT RISK IN CRIMEA?
There is a diverse animal population in Crimea including mammals, reptiles, birds, and other invertebrates. In the middle of this war, domestic animals like cats, dogs, Dama dama, goats, sheep, horses, and donkeys are at risk of getting bombed or shot at. lagomorphs, Myocaster coypus, Nasua nasua all of Crimea are at risk and are exposed to the Russian Ukrainian war.
WHAT BIRDS ARE  AT RISK IN CRIMEA DURING THE RUSSIAN UKRANIAN WAR?
With continuous airstrikes in Crimea, the birds in Crimea would experience destabilized environment which will lead most migratory birds out of Crimea. Other birds may die from the airstrikes. some common birds in Cremia include Falconiformes, Sulliforms, Galliformes,  Gruiformes, Coraciiformes, Charadriiformes., Assipitriiformes, and Columbiformes.
WHAT ANIMALS ARE AT RISK IN KYIV?
With Kyiv under intense attack where bombing, street fighting gunshots, and airstrikes are experienced each day as the war gets intense, the domestic and zoo animals of Kyiv are at risk and although numbers of death are recorded in animals during the war may not be reported, more animals may die. Animal lives around regions where the war is intense are at risk and support is needed to help rescue these animals.
GLOBAL OUTBREAK OF HIGHLY PATHOGENIC AVIAN INFLUENZA CAUSING ECONOMIC HARDSHIP FOR POULTRY FARMERS IN DEVELOPING COUNTRIES IN WEST AFRICA.
WHAT SUPPORT SYSTEMS ARE AVAILABLE FOR THE ANIMALS IN UKRAINE?
In the midst of the Russian -Ukrainian war, there are some support systems put in place to help the animals from Ukraine which includes;
Funding and support from organizations for local animal shelters in Ukraine to help take care of animals during this war. The animal shelter in Ukraine is supported with medical supplies, financial and other forms of support during this war so the rescued animals can be cared for during these trying times sponsored by the international fund for animal welfare(IFAW)
Allowing refugee pets into neighboring countries; countries accepting refugees from Ukraine have reduced the requirement for pet entry to just identification records and allowing Ukrainians to enter their country with their pets. An example is Romania
Animal welfare organizations offering support for animals that cross the Ukrainian border; PETTA Germany is at the Romanian border offering support for dogs entering Romania from Ukraine
Fundraising by individuals to support animals in Ukraine. Individuals are making direct donations to animal shelters in Kyiv and other cities in Ukraine to increase their capability to care for the rescued animals.
Rescue of some zoo animals at high risks in Ukraine by some animal welfare societies in the USA with others planning same in other countries has been observed.
WHAT DO I HAVE TO DO IF I HAVE ANIMALS IN UKRAINE?
If you have pets or food animals or other species in Ukraine and you are stranded, not knowing what to do, do the following:
 Contact an animal shelter near you if you have run out of resources to care for your animals. these are some contacts of animal shelters in Ukraine:
SOS Society for the Protection of Animals phone:

+380 63 630 6081

city: Kyiv.Directions
Maine Coon cattery in Kyiv "Yarosvet"    phone:

+380 63 933 6805

city: Kyiv.
contact the animal shelters because most of the supports are going to the animal shelters and this works best if you are still in Ukraine.
If you are planning on leaving Ukraine, You can move with your pet to safety and your pet will be welcomed by Romania and Poland immigration. Just make sure you have the health record book or an ID for your pet before you get to the border.
If you get to the border and you are stranded with your pet, you can request the help of PETA Germany who are strategically stationed at the borders
CONCLUSION
Effects of war are felt by both humans, animals, and the entire ecosystem. Support for animals left behind in Ukraine and pets crossing the Ukrainian borders into other neighboring countries with their owners during this Russian invasion of Ukraine has become very necessary. We pray for your support for the animals in ukraine durring this war and i hope this article was helpful to you.
YOU CAN TALK TO YOUR LOCAL VETERINARIAN FOR MORE DETAILS.
I PRAY FOR PEACE IN UKRAINE