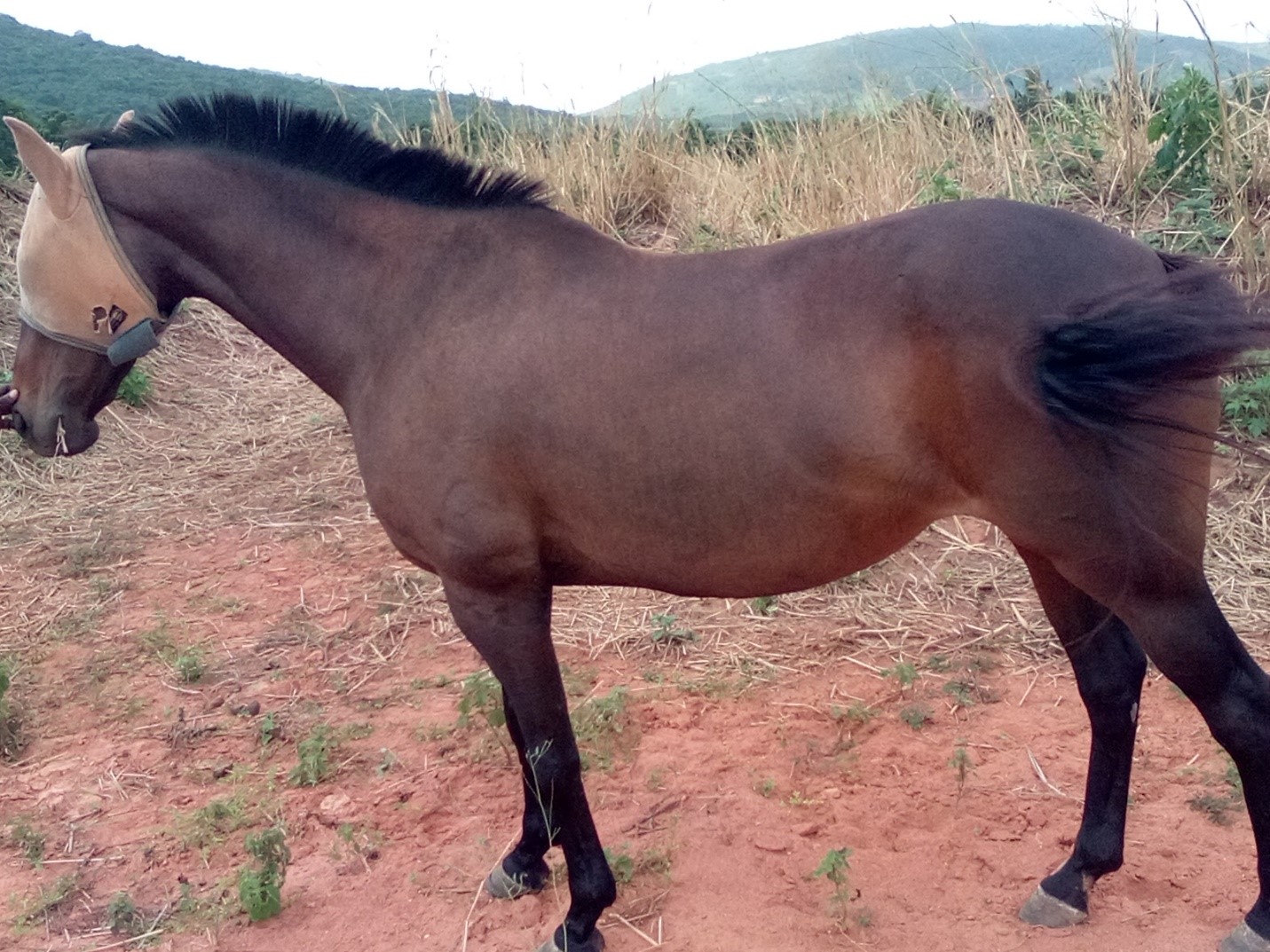 Sandy colic in horses is defined as abdominal pain in horses due to ingestion of sand. normally horses may pick a few sand particles however these pass through the digestive system without any problems.
However in situations when a relatively higher volume or amount of sand is ingested the gritty and coarse nature of sand irritates the intestinal endothelium thereby resulting in pain and inflammatory processes in the gastrointestinal tract of the horses. Sandy colic is common in horses that live in sandy environments, horses fed on the sandy floor and overgrazed pasture.
WHEN TO SUSPECT OR BE ON WATCH OUT FOR SANDY COLIC
If your horses are exposed to sand you have to pay attention to what your horses pick from the ground just to be sure he or she is not eating sand. If your horse finds interest in eating and then you have to prepare for sandy colic and let the information be available to your equine vet when you suspect your horse has colic.
If your horses overgraze their pasture, they become predisposed to sandy colic. let this information be available to your equine Vet when you suspect your horse has colic. It is advised that you rotate the pasture to avoid overgrazing of pasture.
WHAT do YOU see WHEN YOUR HORSE HAS SANDY COLIC?
As a horse owner, you will realize that your horse is uncomfortable in the abdomen showing classical signs of colic. In some situations, you will see sand particles in the feces, this is not always the case though. However, your veterinarian will be able to confirm whether or not it is sandy colic.
"new generation veterinary hospitals are springing up with medical applications of holography to treat patients. check it out"
IS SANDY COLIC TREATABLE?
Sandy colic is very treatable. There are medical treatments and surgical treatment, depending on the situation, and the prognosis for sandy colic is good.
HOW TO DIAGNOSE SANDY COLIC
To confirm sandy colic:
take samples of fresh stool or sample stool from the rectum
dissolve the inadequate amount of water in a test tube, measuring cylinder, or even examination gloves
shake it for about 180 seconds
allow the mixture to stand for sometime
this will reveal the sand particles
Rectal palpation can give you clues because during the process you can practically feel sand in the rectum.
However, one needs ultrasonography to confirm impacted sandy colic especially if no feces is coming out all.
DO HORSES IN AFRICA GET SANDY COLIC AS WELL
All horses can get sandy colic once the predisposing factors are present. In actual fact, a number of sand colic cases have been recorded in Ghana and other African countries including South Africa.
CASE STUDY
HISTORY: Two horses were reported to be having repeated episodes of colic; these two horses were perfect eaters. This actually started when the fresh pasture was overgrazed and depleted. The horses were then put on cut grass on sandy ground. The farm is a new site under development and the type of soil in the area is sandy soil
Closer examination of feces revealed sand particles in feces and had a classic gritty feeling when rubbed in between fingers.
Physical examination:
Temperature:37.2°Ϲ, the sand felt in the rectum on rectal palpation and sand seen in feces
Diagnosis: sandy colic
wondering which vaccines to give your horses? This article will show you which vaccines you have to give your horses in your country
CAUSES OF SANDY COLIC
Feeding horses on the ground in sandy areas predisposes horses to pick up sand as they feed
When horses don't have access to enough grass to eat ad libitum. (this is very important
especially when the horses had access to grass 24 hours 7 days but now the grass is
depleted ). Also when horses eat enough grass or roughage it is able to bulk up the feces
and remove any sand in the GIT thereby alleviating the possibility of sandy colic.
Some horses, however, eat, and when they are bored
Others also eat sand when they have mineral deficiencies
TREATMENT OF SANDY COLIC
Appropriate Antibiotics
Vitamin and mineral supplements, electrolytes should be added to the drinking water
Administration of mineral oil (PO)
Pain management
RECOMMENDATIONS
Horses should be given access to grass as much as they can eat
Grass and concentrate should not be fed directly on the sand/ground. A concrete floor may be ideal or a carefully carved wooden structure can be used.
Mineral oil should be stocked