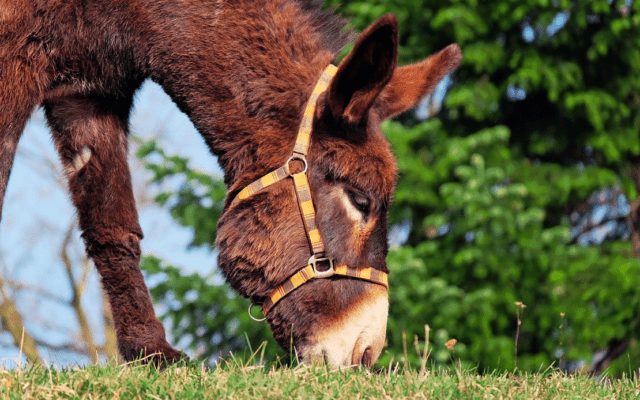 Donkeys have been used mainly as working animals for about 6000 years although it is recorded that some groups of people use donkeys as food animals. There is a global debate over the overexploitation of donkeys through donkeys trade and trade of donkey hide with both sides of the argument agreeing on the usefulness of Donkeys.
大约 6000 年以来,驴主要被用作工作动物,尽管据记载,
一些人群使用驴作为食用动物。关于驴的过度开发存在全球争论,
争论的双方都同意驴的有用性。
DONKEYS ARE MORE USEFUL WHEN ALIVE THAN DEAD!
活着的驴比死的更有用!
The motion has shifted to whether Donkeys are more useful when alive or dead to enable policymakers to make decisions that will promote the socio-economic relevance of donkeys while saving the species from going extinct. The donkey and donkey hide trade is causing a sharp decline in the global donkey populations.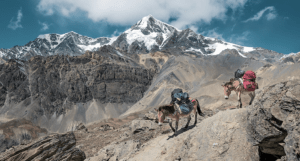 WHAT IS THE DONKEY TRADE?
Donkey trade refers to the commercial exchange of donkeys for an agreed amount with the purpose of doing business. Some buyers of donkeys breed, slaughter them for meat or skin, or simply use them as working animals.
WHAT ARE THE 7 USES OF LIVE DONKEYS?
Throughout history, donkeys have been used in several ways which include:
 Cheap agricultural power is used in most underdeveloped and developing countries
 As means of transport for humans and goods
used for milling, raising water, and threshing
Used as pets
Used to sire mules
Produces very nutritious milk for human consumption
Used as guard animals especially in guarding livestock
WHAT IS THE DONKEY SKIN TRADE?
WHAT ARE THE USES OF DEAD/SLAUGHTERED DONKEYS?
Usually, the slaughter of  donkeys are done for the following reasons;
 Muscles of donkeys are used as meat for food or as a source of protein for both humans and animals.
 Donkeys are slaughtered for their skin which has gained popularity in the past decade.
WHAT ARE THE USES OF DONKEY SKIN?
Donkey skin for thousands of years has been used to produce leather until it was discovered that the skin of donkeys is a gelatinous substance that is used in Chinese traditional medicine. This discovery has led to astronomic demand for the skin of donkeys.
Do donkeys produce leather?
REASONS WHY ANIMAL WELFARE GROUPS ADVOCATE A BAN ON THE DONKEY AND DONKEY HIDE TRADE?
动物福利组织提倡禁止驴和驴皮贸易的原因是什么?
The possible extinction of the donkey species; from the history of donkeys, the populations of donkeys are speedily declining due to the fact that there is increased demand for their hide than we can produce, this may eventually lead to the slaughter of all donkeys if not controlled
Difficulty in breeding donkeys: it is so difficult to have a successful breeding donkey. The success rate is only about 65% which makes it difficult to invest in the commercial farming of donkeys. Since cost-benefit analysis may not favor the farmer considering how much investment will be required.
Economic consequences on the poor farmers who still depend on donkeys as cheap farm power. should donkeys go extinct life for farmers whose livelihood depends on donkeys will find it difficult to make ends meet. The possible replacement may be the tricycles which the poor farmers can also not afford to buy.
 Inhumane treatment of donkeys in the process of skinning for the hide. There are numerous reports of inhumane treatment  against donkeys before and during slaughter, it is reported some skin the donkeys alive while others only skin the donkeys and discard the carcass of the donkey without making any use of the donkey's carcass
驴种可能灭绝;从驴的历史来看,驴的数量正在迅速减少,因为对驴皮的需求超过了我们的生产能力,如果不加以控制,最终可能会导致所有驴的屠宰养驴难:养驴太难了。 成功率只有 65% 左右,因此很难投资于商业化的驴子养殖。 由于考虑到需要多少投资,成本效益分析可能不利于农民。对仍然依赖驴作为廉价农场能源的贫困农民的经济后果。 如果驴子灭绝,以驴子为生的农民将难以维持生计。 可能的替代品可能是贫困农民也买不起的三轮车。驴皮剥皮过程中对驴子的不人道待遇。 有许多关于在屠宰前和屠宰过程中对驴进行不人道待遇的报道,据报道,一些活驴剥皮,而另一些只剥驴皮并丢弃驴的尸体,而不使用驴的尸体.
CONCLUSION
The global donkey and donkey hide trade have both advantages and disadvantages. This has presented policymakers with the sole mandate of determining the fate of donkeys 50 years from today.
would you rather invest in breeding more donkeys or overexploit the donkeys? The debate continues…………
你宁愿投资饲养更多的驴子还是过度开发驴子? 争论还在继续………………
REFERENCES:
https://en.wikipedia.org/wiki/Donkey
https://www.thedonkeysanctuary.org.uk/about-us/our-international-work/africa
https://welttierschutz.org/en/projects/tracing-donkey-trade/
https://translate.google.com/?sl=en&tl=zh-CN&op=translate