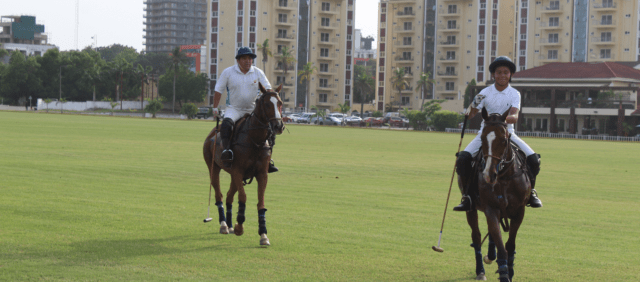 The famous Accra Polo Club, its world-class facilities, and honorable members keeping horses in the club work tirelessly to uplift the standards of polo sports in Ghana. Ghana has one of the finest and most robust polo industries in Africa joining Nigeria and South Africa who are also holding the banner of polo games high.
COMPETITIVE POLO GAMES AT THE ACCRA POLO CLUB
There are more than 5 polo teams that play mid-week and weekend chukkas at the Accra polo club. there are other tournaments played such as the captain's breakfast cup and other international games. Usually, the international games feature teams from Nigeria, England, Argentina, South Africa, and other countries. My favorite games have been the annual 6th March games played between Nigerian and Ghanaian Teams. These games give the players the chance to display their talents. Ghana won the trophy in 2020 but lost the trophy to Nigeria in 2021 all played at the Accra polo club which also has a first-class restaurant. 2022 will be spectacular as both teams prepare for the game which is only a month away and again the venue will be the Accra polo club's polo field
Do you intend to import dogs or horses? This is a guide for you.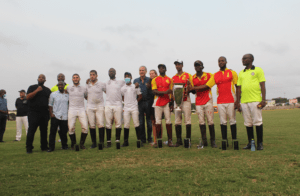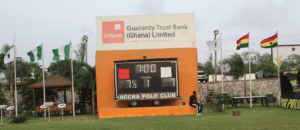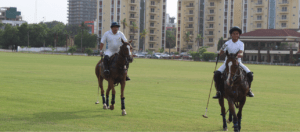 INCREASED INTEREST IN POLO GAMES AND THE EQUINE INDUSTRY
Polo handicap is used to grade players which starts from -2 to 10 with a novice being -2 and a very skilled professional being 10.  Most of the players in Ghana are ranked between -2  and 2. The good news is that more youth are developing an interest in the polo sport and are training to be better. I would expect that in 10 years' time Ghana would produce some of the best polo players in the world.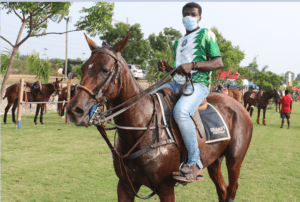 Just like the polo sports, more horse lovers are investing in horse racing in Ghana. Although horse racing is not as developed as polo in ghana, the interest is on the rise and in 5 years there should be very competitive horse racing in Ghana.
The interest in the use of horses at our recreational centers is increasing at a steady speed. The beaches and recreational gardens and parks are flooded with people riding on horses and doing photoshoots with horses. All the Cities and most towns in Ghana now have recreational centers with horses. This interest can only be confirmed by the increase in and use of horses for police patrol activities by the mounted Squadron unit of the Ghana Police Service.
read about the approved poultry vaccinations in Ghana if you are a poultry farmer
BREEDING OF HORSES IN GHANA
Entrepreneurs who double as horse lovers identifying the increase in demand for good horses due to the outburst of interest in the horse industry in Ghana have started breeding horses. It is the first time an attempt is being made to breed good horses like the thoroughbred in Ghana. Prior to this, all good horses are imported from Nigeria, South Africa, Argentina, or England.
do you know all the vaccinations you have to give your horses in ghana? check it out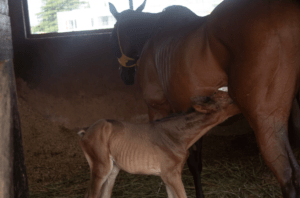 TRAINING OF VETERINARIANS FOR THE BOOMING HORSE (EQUINE) INDUSTRY IN GHANA.
The School of Veterinary Medicine of the University Of Ghana has joined the building of the equine industry in Ghana by exposing students to practical sections in working on horses, training in diagnosing and treating diseases in horses in Ghana. Graduates with an interest in equine Medicine are given the opportunity to do internships and horsemanship both in school and after graduating.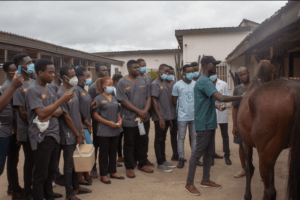 Below are pictures of excited students after their practical sections working on horses.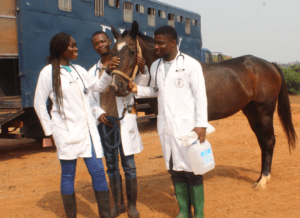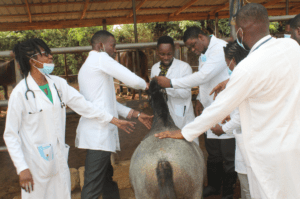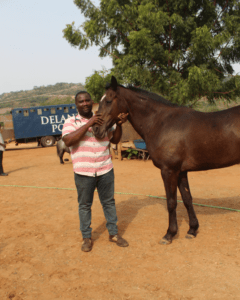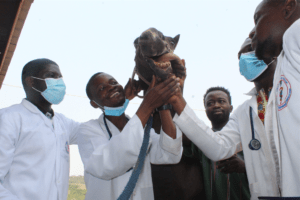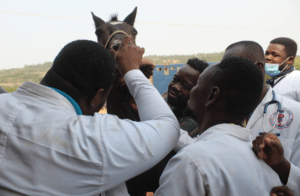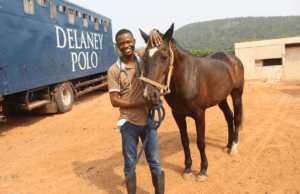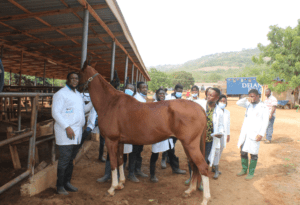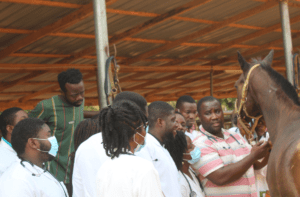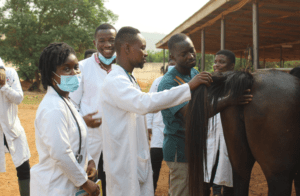 CONCLUSION:
Keeping horses in Ghana and  Accra polo club has become easier with continuous development and investment into the equine industry. Polo games and health care services for horses in Ghana have very good prospects.  More Collaborations among the institutions to develop human resources will catapult this vision.
ACKNOWLEDGMENT
SCHOOL OF VETERINARY MEDICINE, UNIVERSITY OF GHANA
DELANEY POLO
AFRICAN POLISTAS